As part of the health-care team, volunteers in long-term care play a vital role in helping to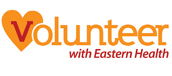 provide quality services to residents. Volunteers provide valuable assistance to residents, their families and the staff. Volunteers develop friendships with residents and help keep them connected to the community.
We have many volunteer opportunities in our long-term care facilities. Volunteers assist with recreation and social programs and special events, pastoral care service and community outings. Some volunteers provide music while others are involved in friendly visiting and the meal time companion program. Volunteers also take part in gardening programs.
Many of our volunteers express their involvement in our volunteer programs as fun and enjoyable and their interaction with the residents as meaningful and fulfilling.
There is a volunteer screening and orientation process for new volunteers.
For more information on Volunteer Resources in long-term care, please contact your long-term care site of interest. For opportunities in long-term care facilities in the St. John's area, please contact:
Coordinator Volunteer Resources
Long-Term Care, St. John's
Tel: 709-752-8705